What is the BuiltQuik Construction System?
The BuiltQuik Construction System is a semi-modular construction solution, where the integrated pre-engineered steel components are packaged and delivered to site, then assembled in place and completed with traditional construction techniques.

We combine the on-site cost and time efficiency benefits of pre-fab with the customisable finishes of conventional buildings.
Pre-engineered, semi-modular, prefabricated building components.
BuiltQuik's self supporting modular design allows for customisation of facades and internal fitouts.
Non-load bearing internal walls allow for easy adaptation of structure to retrofit for future needs.
Components are easily assembled onsite by upskilling locally sourced labour.
Mass customisable through the system's component design standardisation.
Certified by design partner SMEC Australia, independently of any custom fit-out design.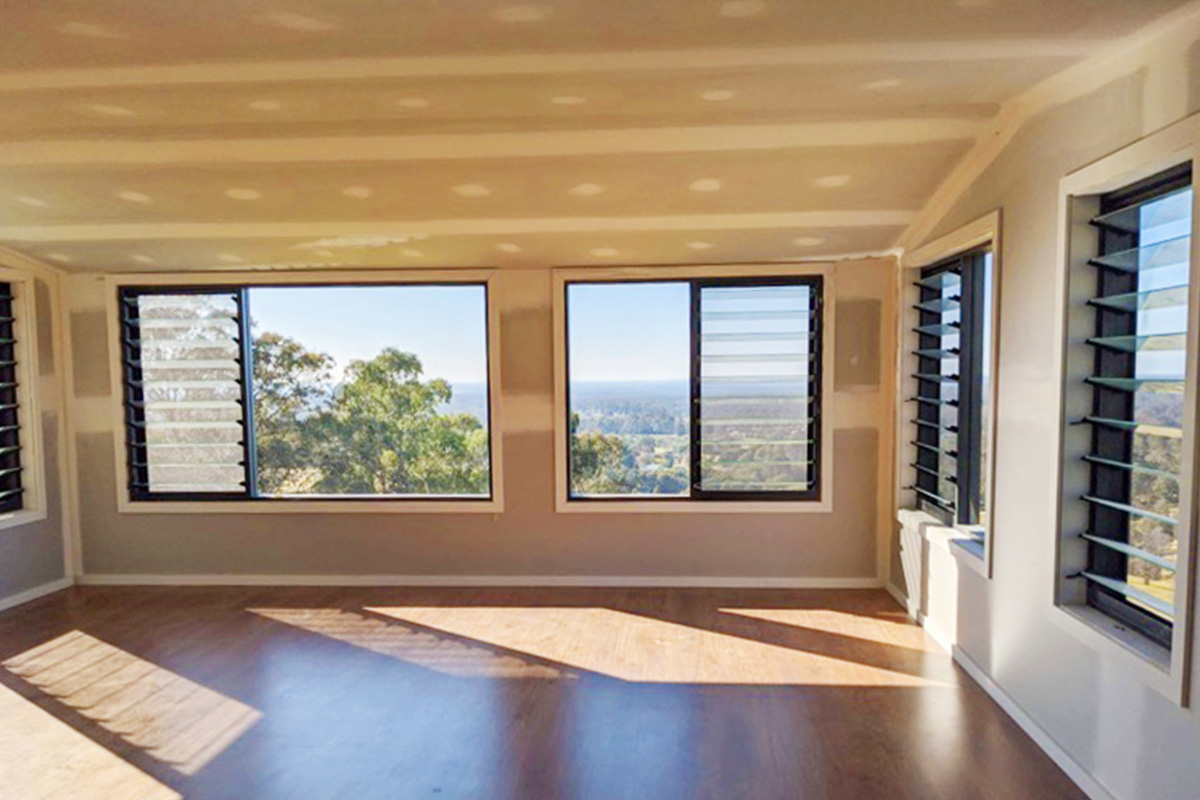 BuiltQuik homes are co-designed and delivered in partnership with local architects and trades.
The systems versatility allows architects to design solar passive fit-outs, providing comfort and long term energy savings.
Standard components combine to achieve unlimited building designs.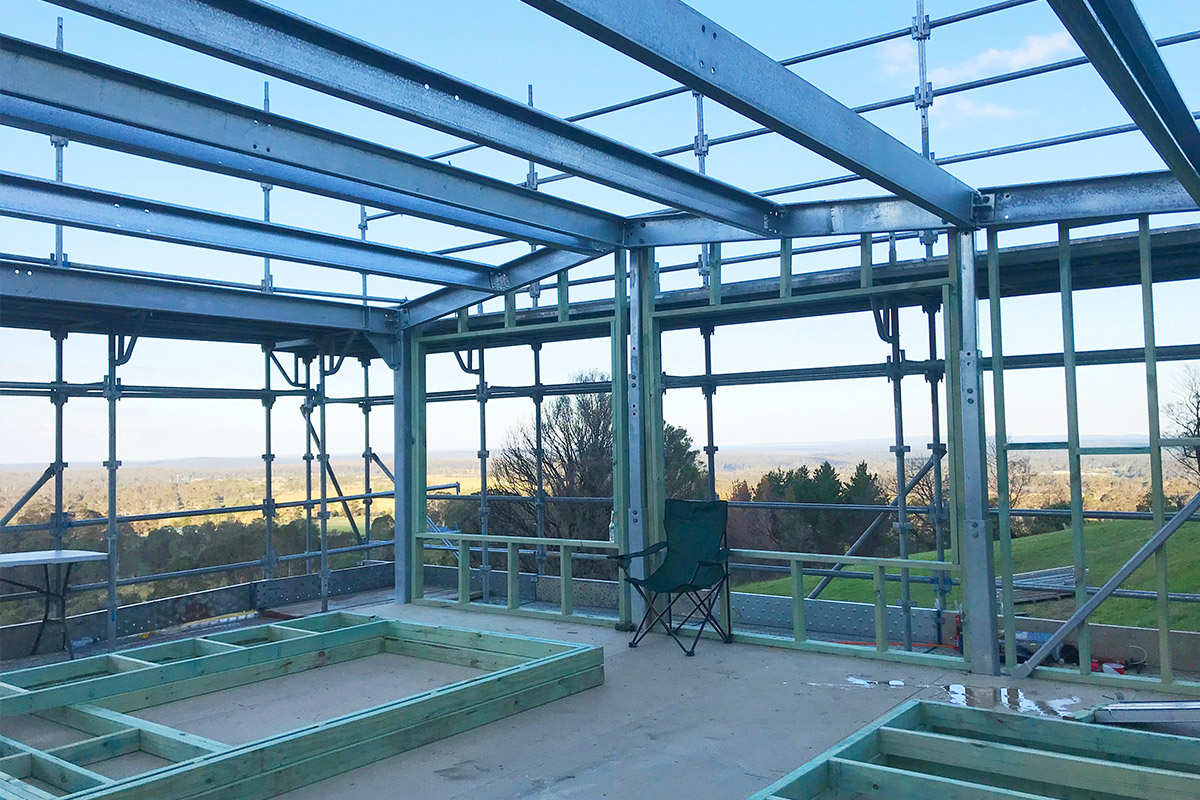 The system allows for bespoke facades, cladding options and roof pitch styles to enhance building aesthetics.
Single, split, and two level frame designs.
External finishes and floor plans can be defined by the customer within the pre-engineered structure.
BuiltQuik structures cost effectively achieve up to BAL40-Flame Zone fire rating.
Up to category 5 cyclone-rated, BCA certified structures.
Flexible modular design can deliver to virtually any building size requirements.
Sustainability and Net Zero Objectives
Our core purpose is to improve the sustainability and affordability of housing globally by providing customisable and cost-effective building solutions that can be rapidly constructed utilising local industry partnerships and achieve net zero energy efficiency through collaboration with the UOW's Sustainable Buildings.
Component design is focused on simplifying complex construction trade coordination.
Reduced site costs through quick assembly of quality controlled prefabricated components.
Internally raked ceilings are easily lined by local trades for solar passive airflow.
Easily transported & assembled.
Modular floor panel components can finished to suit any ground slope requirements including;
• raised buildings
• slab on ground (formwork included)
• suspended slabs (formwork and pans included)
Non-load bearing internal walls allow the opportunity to easily change the internal fit-out for future building applications.
Additional units can be easily added later (extensions) to provide more living space.
Supporting regional construction networks through collaborations between homeowners, local architects and builders.
Regionally fabricated system components combined with locally sourced fit out materials and labour.
By utilising local supply chains, we reduce transport requirements, therefore reducing your carbon footprint.
Predictable and scalable cost benefits can allow regional governments, developers and property owners to invest with security of ROI, whilst achieving positive social outcomes.
Culturally aligned designs can specify locally available materials, to maximise the local socioeconomic benefits of construction projects.
Patented construction system - giving security to regional partners.